We are please to share our 2023 Report to the Community, Defining Selfhelp.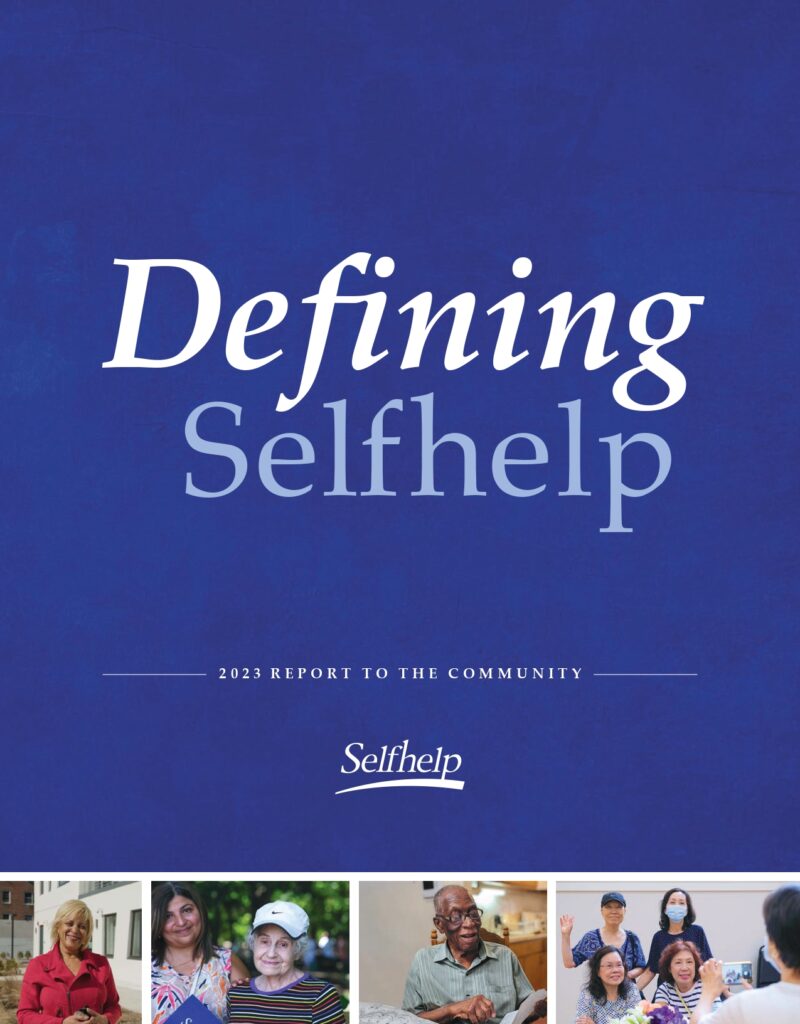 What does Selfhelp mean to us?
To our affordable housing residents, it means being self-sufficient.
To our Holocaust survivor clients, it signifies self-respect, which was taken from them during the war.
To our donors and volunteers, it's being selfless and compassionate.
To all members of the Selfhelp community, Selfhelp fosters self-expression and connection.
As you read Defining Selfhelp, we hope you agree that Selfhelp is more than just a name; it's a promise we make to our community.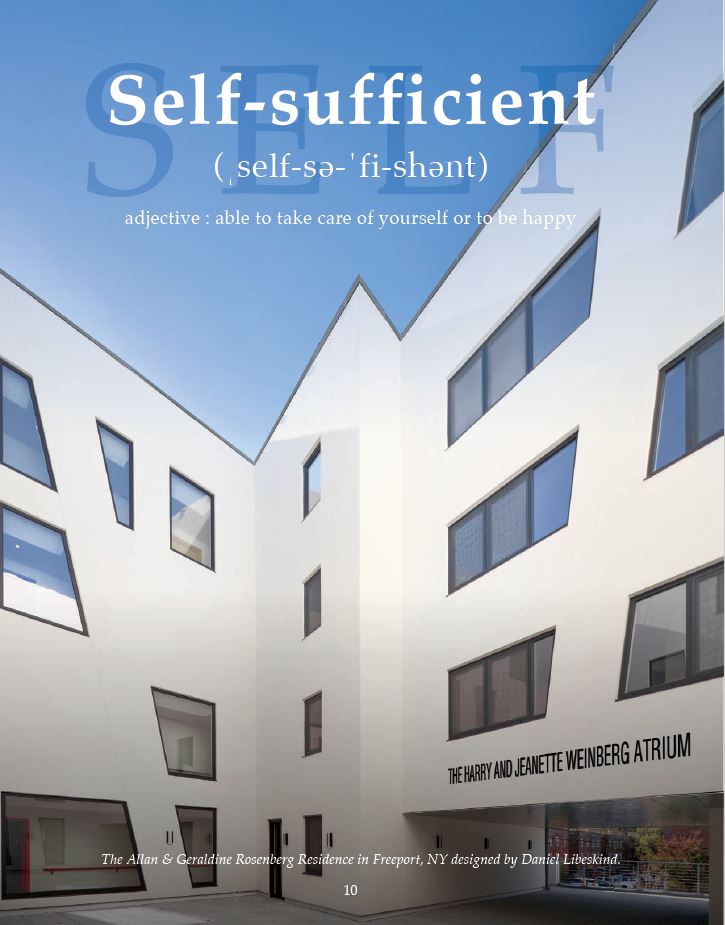 VIVIAN RUFFINO
Affordable Housing Resident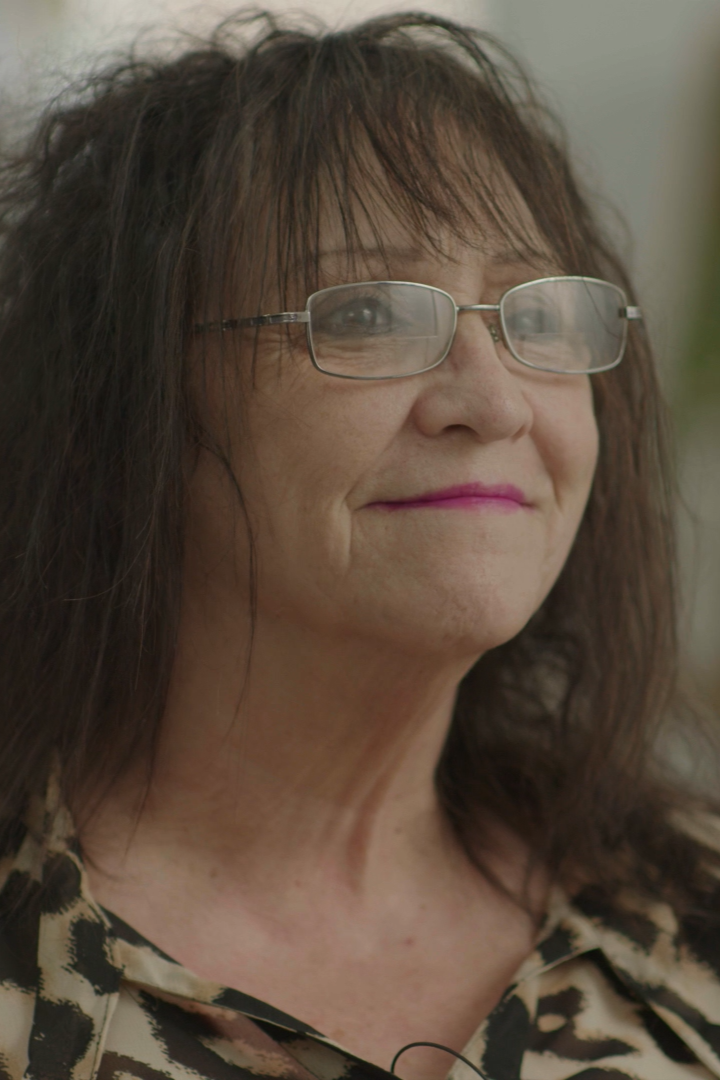 A native Long Islander, Vivian Ruffino is overjoyed to be living in Selfhelp's newest affordable housing residence in Freeport. "I can't believe that this is my place. It's mine," shares Vivian, who lived in the shelter system for three years before moving to The Allan & Geraldine Rosenberg Residence last fall. Vivian suffers from various health issues, which were only amplified while homeless. But with Selfhelp, Vivian can finally breathe a sigh of relief knowing she can be self-sufficient. "I'm safe here. I can live like a human being – pay all my bills and have money left over," Vivian says. "This is a whole new life."
DARLENA HARDING
Home Health Aide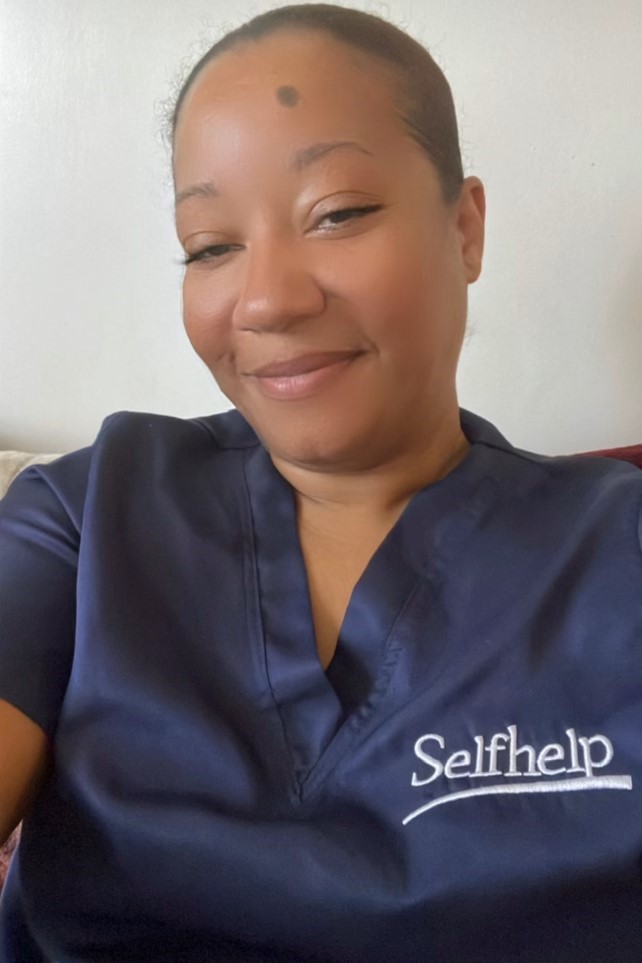 Over the past seven years, Selfhelp home health aide Darlena Harding has cared for countless patients, each with sensitivity and compassion. "I truly love working with the clients," says Ms. Har ding, who became a certified home health aide after participating in Selfhelp's training program. A free comprehensive 4-week course, the program trains hundreds of aides a year, providing individuals, like Ms. Harding, with a valuable new set of skills. Having lost her pr evious job, Selfhelp's training helped Ms. Harding get back on her feet and make a career change. She knew caring for older adults would not be easy, but it was a challenge she embraced. "It makes my day when they tell me they're happy I'm there with them," Ms. Harding says. "I really enjoy my job."
JERRY KING
Member of the Northridge/Southridge/Brulene NORC Program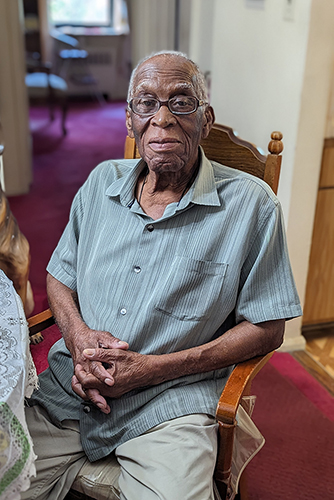 For Jerry King, self-expression manifests in kindness. "Do things for people, not because of who they are or what they do in return, but because of who you are," reads a quote he lives by. A Barbados native, Jerry moved to New York City in the 1950s and has been helping the community here and abroad ever since. Through his church, he hosts clothing drives for those less fortunate and leads other volunteer activities. He is very proud of his 20 years as an MTA bus driver, where he offered a smiling face to New Yorkers each day. Jerry now lives alone in a co-op served by Selfhelp's Northridge/Southridge/Brulene NORC (Naturally Occurring Retirement Community), utilizing the NORC's housekeeping and nursing services. Although it is harder to get out like he used to, Jerry enjoys the social programs and calls he receives from Selfhelp volunteers, and continues to find meaningful ways to stay involved in the community— his life's passion.
BELLE LAM
Member of Austin Street Older Adult Center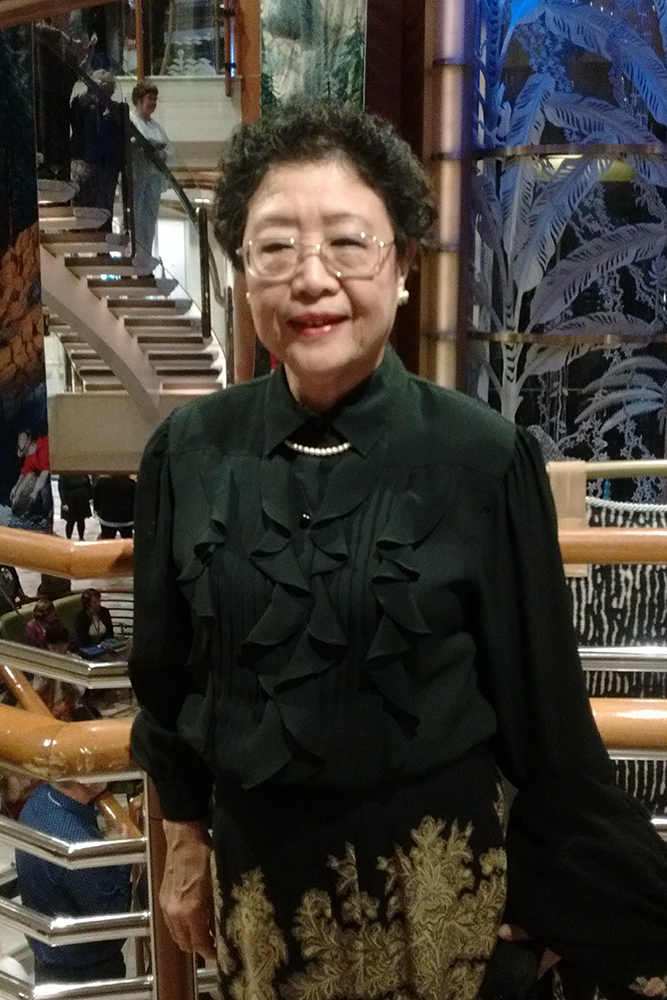 After retiring, Belle Lam and her husband wanted to keep busy, and
discovered their answer at Selfhelp's Austin Street Older Adult Center in Queens. "We found a gem in our neighborhood," says Belle, who has been a member of the Center for over a decade. She attends three to five times a week, enjoying lunch and taking all kinds of classes from music to art to ping pong. Born and raised in Hong Kong, Belle especially appreciates the Chinese culture singing and dancing groups, where she has choreographed dance numbers for the Center's annual Lunar New Year shows. "It's my home away from home," says Belle. "I look forward to each day and all the activities the Center has to offer."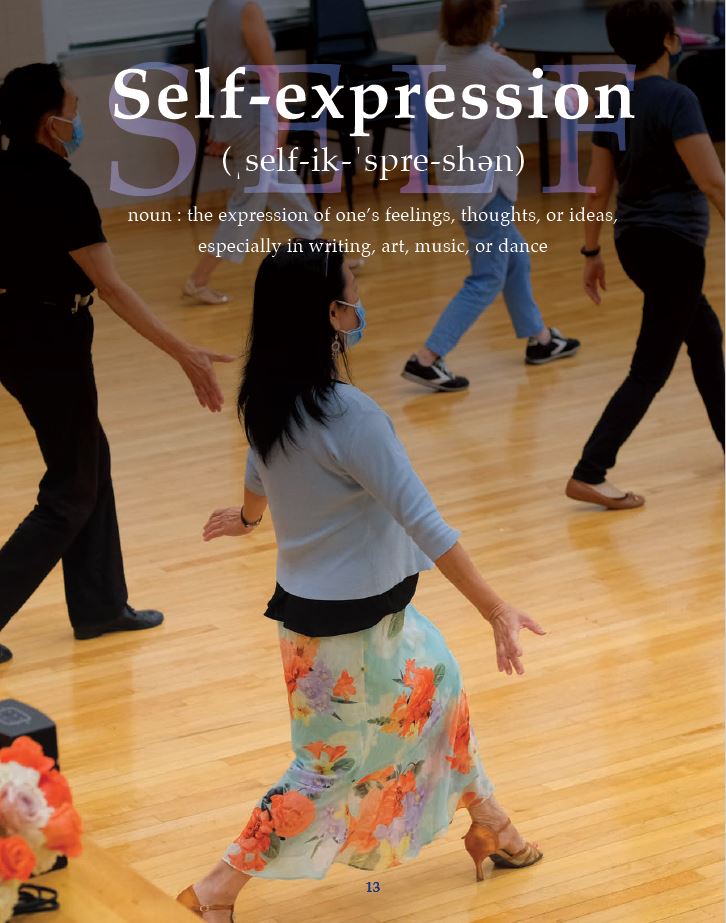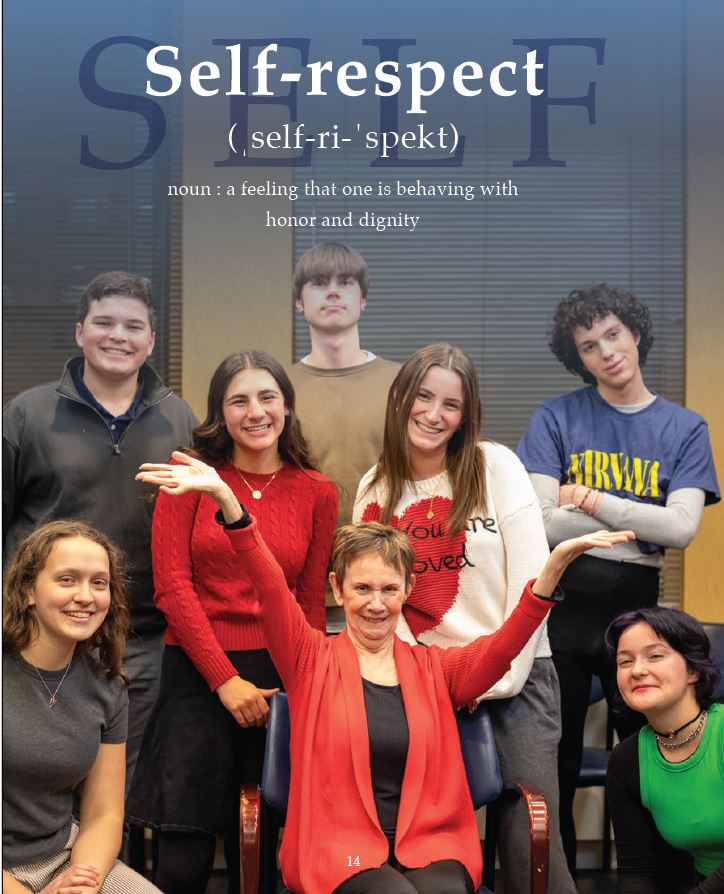 SUSAN KALEV
Holocaust Survivor & Witness Theater Participant
Born in the Budapest Ghetto, Susan Kalev and her mother were the only members of their family to survive the war. After settling in New York City, Susan's experience led her to become a social worker to help displaced families like her own. Now, Susan feels grateful to have her own social worker from Selfhelp, Sarah, who has assisted her in applying for various benefits, entitlements, and reparations payments for which she is eligible as a Holocaust survivor. She appreciates the attention, care, and support Selfhelp provides. In 2022, Susan participated in Selfhelp's Witness Theater program,
a year-long drama therapy workshop connecting Holocaust survivors and high school students. It culminates in a performance of the survivors' stories, which Susan found cathartic. "It was very moving for me. If my mother were here, I know she would have loved it."
EDWIN ALBRECHT
Edwin, a student at the German International School, is pictured portraying Gregory, a Holocaust survivor from the Former Soviet Union.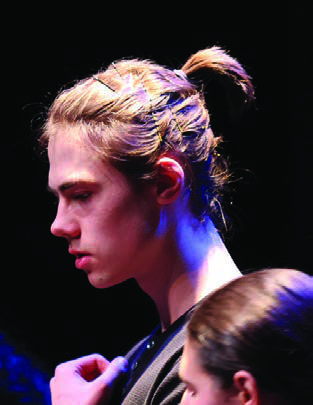 "I feel proud to have been trusted to tell the
survivors' stories."
JEFF MOSES
Selfhelp Donor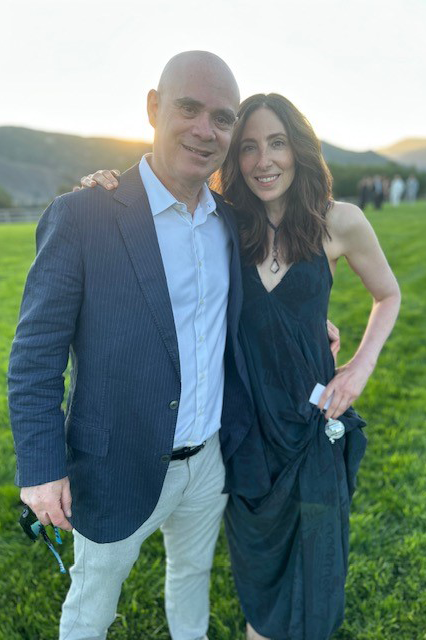 For Jeff Moses, a long-time donor, supporting Selfhelp is deeply personal. Jeff's parents escaped Nazi Germany as children. While they thrived in America, he is troubled by the continuing hardships many Holocaust survivors face, especially as they age. Seeking a way to help, Jeff was thrilled to learn about Selfhelp. "Of any charity, nothing makes me feel better," says Jeff, who is also passing his spirit of giving along to his children. His son, Kole, made visits to one of Selfhelp's Holocaust survivor clients while in high school, developing a beautiful friendship. While his children never had the opportunity to meet his parents, Jeff shares, "This is my way of celebrating their memory. I believe they'd be proud."
CASSIDY RUIU
Social Worker at Hunter's Point South, Queens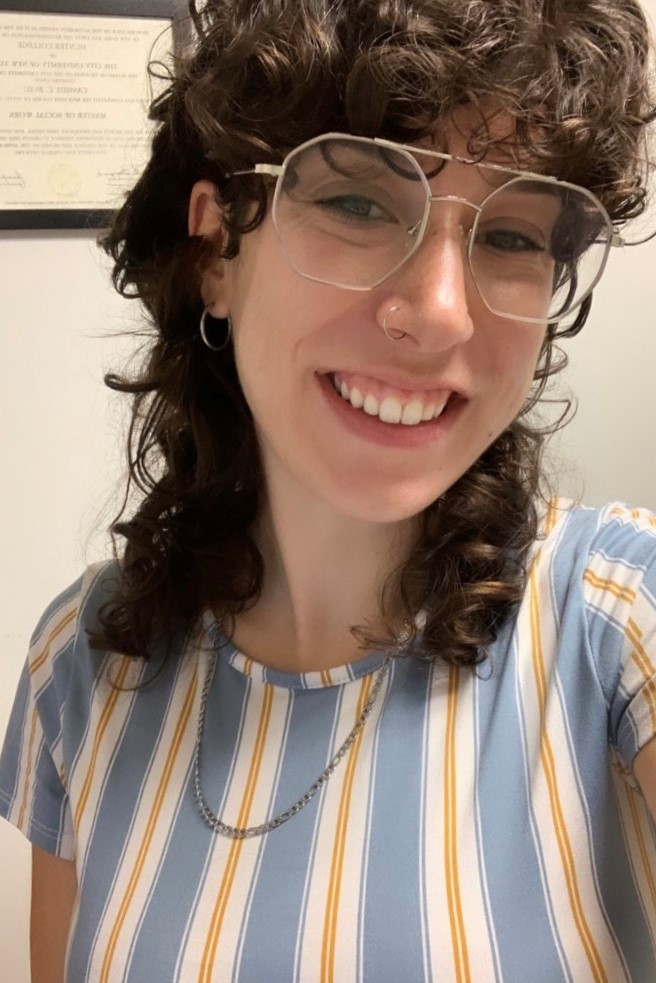 As a social worker at Hunter's Point South, a Selfhelp affordable
housing residence, Cassidy Ruiu extends her deep-rooted passion
for helping others into her profession. With a caseload of 58 older
adults, some of whom are formerly unhoused, Cassidy is there to help residents live independently in their homes. Beyond assisting with benefits and entitlements, Cassidy fosters a tight-knit community in the building, something she finds extremely meaningful. Even more meaningful to Cassidy is knowing she can help provide relief to older adults, whom she believes deserve to enjoy their lives without worrying about everyday necessities. For Cassidy, this is more than just her job. "I can't imagine doing anything else…Material items are not comparable to the value that comes with this job and social work."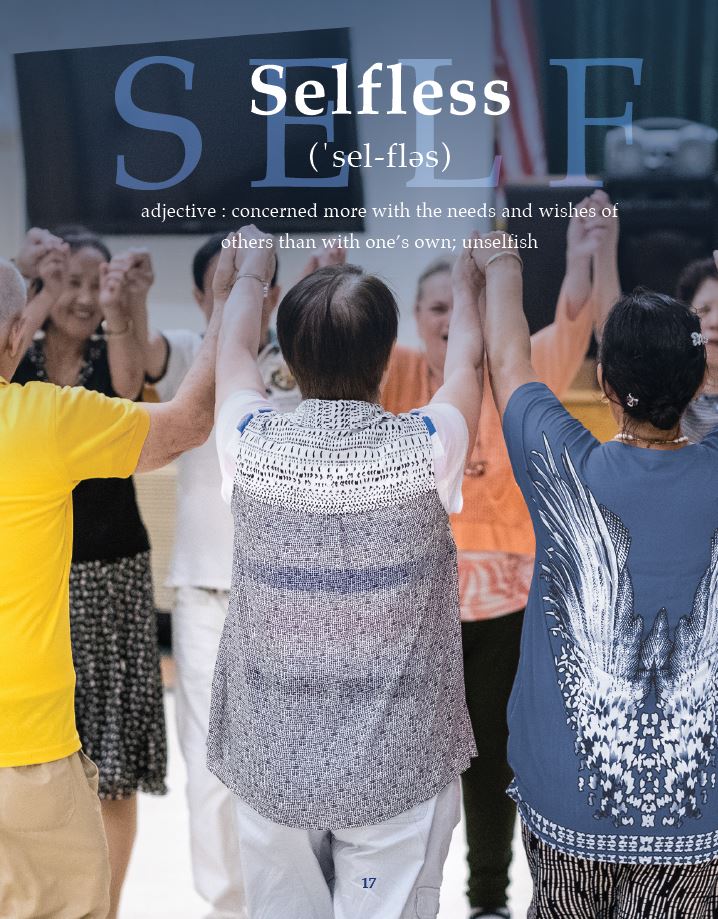 May 31st was a night to remember, as the Selfhelp family came out in full force – 600 strong – for our 2023 Gala. Raising over $1.5 million, we paid tribute to our outstanding honorees: Tai & Tony Wang of WAC Lighting, Jeffrey Perlman of Bright Power, and Kate Marks & Jessica Milstein Mishra, Co-Chairs of Selfhelp NextGen, Selfhelp's young leadership division. The elegant evening was hosted by SCS Foundation Board Trustee and former news anchor Lori Stokes. Our deepest appreciation to all who contributed, attended, or supported the Gala in any way.
Affordable Housing Expands on
Long Island
On October 6, 2022, Selfhelp cut the ribbon on our first building in Suffolk County in partnership with the Albanese Organization. Located in Wyandanch, this residence houses 94 residents in state-of-the-art apartments. 
And on September 19, 2023, The Allan & Geraldine Rosenberg Residence opened in Freeport, Long Island. Designed by the renowned Studio Libeskind, this iconic building reflects our commitment to affordable housing and community-centered design. With three more residences on the way, hundreds more older New Yorkers in Staten Island, Brooklyn,
Queens, and the Bronx will find a home at Selfhelp.